Welcome to Goldrush
Gamble playmoney on QuakeWorld games
Note: This is only for fun and you only gamble with playmoney.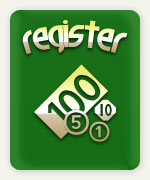 Recent comments
Whine, thoughts, whatever?!
Login
We want your games!
If you would like to have an official QuakeWorld match featured on this site, please contact the admins in #quakeworld. The game will be added as soon as possible!